2023 The Year of Housing
At the beginning of session, we declared 2023 to be the year of housing. Washingtonians across the state continue to struggle with increasing home and rent prices with little relief in sight. To address the underlying issue of not having enough homes we set out to reduce barriers to building more housing while we stabilize people in their homes and increase our investment in affordable housing via the Housing Trust Fund.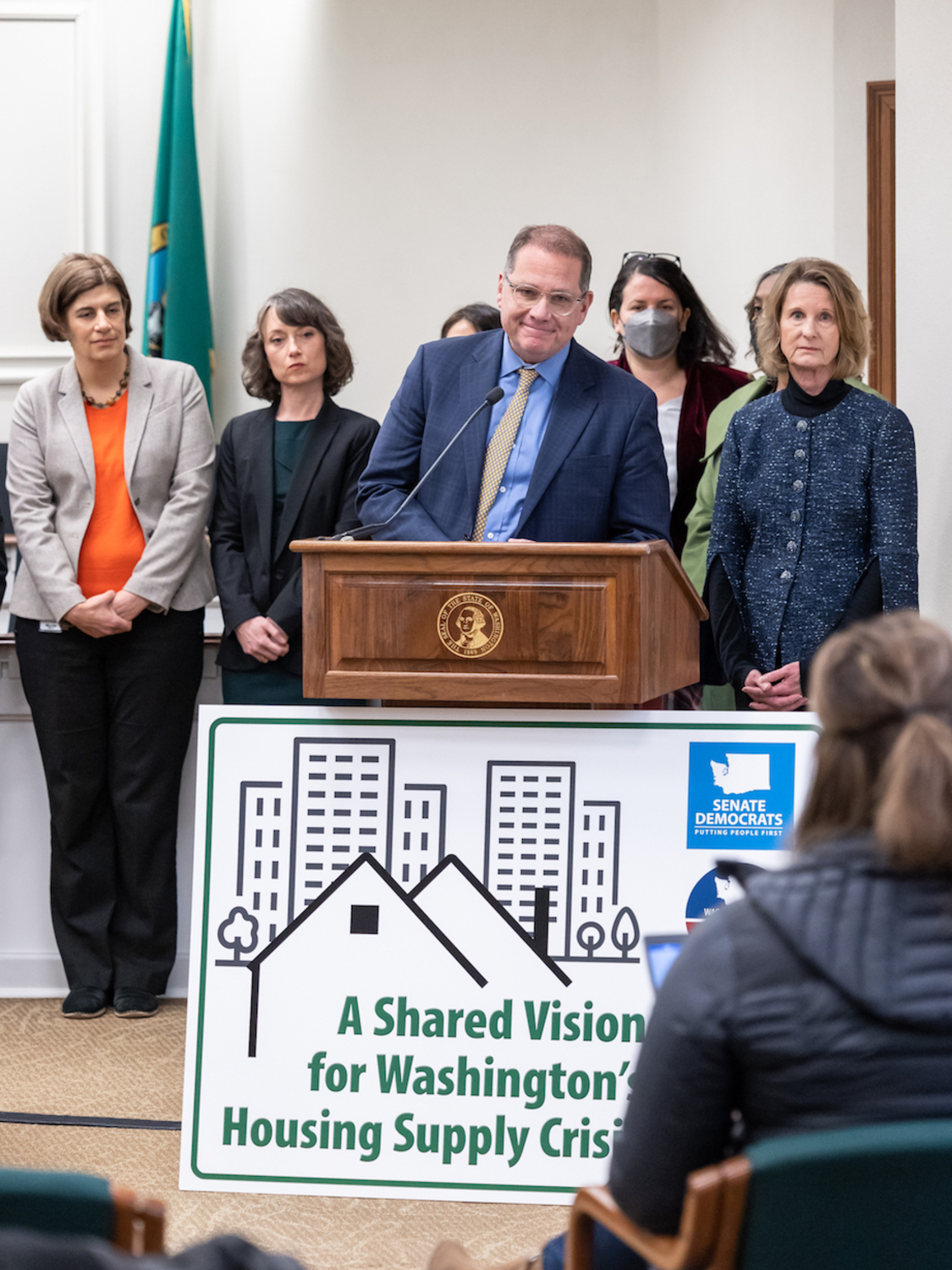 House and Senate Bi-Partisan Press Conference on Housing.
Over 50 housing bills were introduced with 20 passing making it a banner year for housing policy. I was proud to lead this effort organizing bipartisan support to address our housing crisis and bringing together a pro-housing coalition to make it happen. I sponsored HB 1110 legalizing middle housing statewide which passed in April and became law in July. This bill legalizes modest middle housing options in communities across the state so that we can ensure all Washingtonians have a place to call home.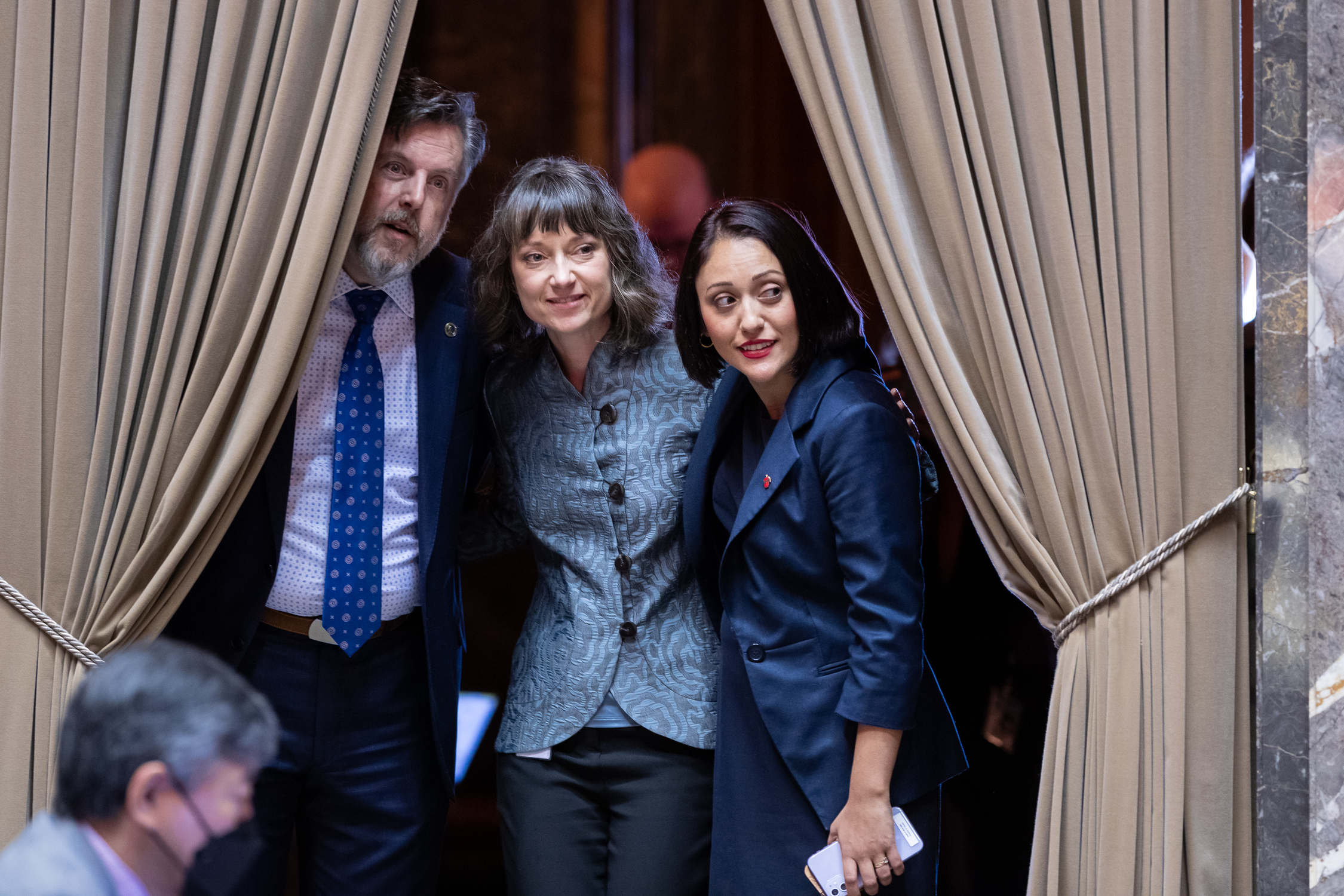 Rep. Barkis and Sen. Trudeau join me to watch the final votes on HB 1110.
We also passed bills to legalize accessory dwelling units in all cities, streamline the permitting process, protect tenants from unreasonable damage claims and help our communities plan for climate change through housing. In total we invested $1.2 billion dollars to create more affordable homes and prevent people from becoming homeless. I look forward to continuing this progress on housing next year.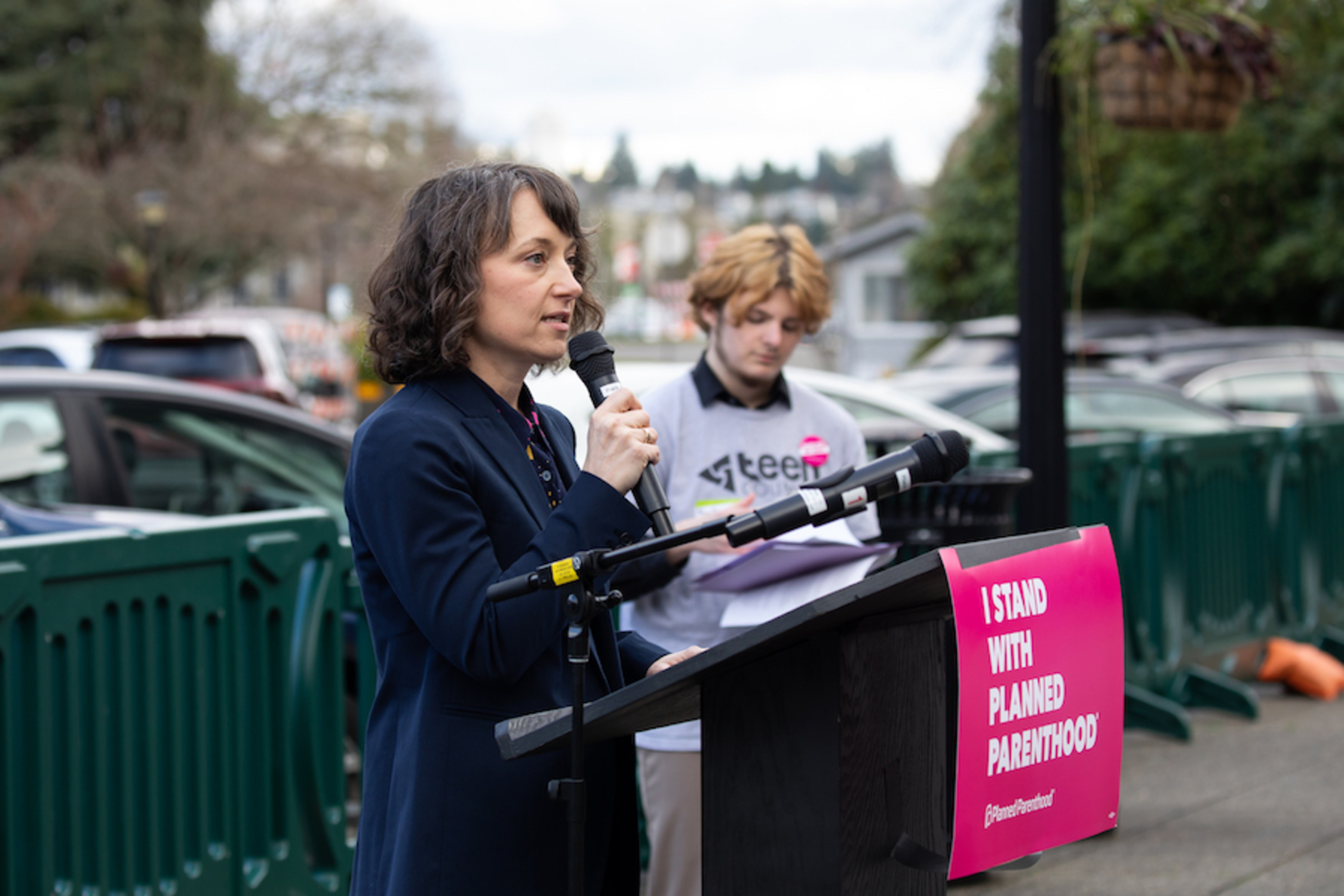 Speaking at a Planned Parenthood Rally on The Capitol Steps.
Reproductive Justice
I serve as vice chair on the Healthcare Committee and believe every individual has the right to their own bodily autonomy and that right extends to exercising the full spectrum of their reproductive health rights and services. In light of the overturning of Roe v. Wade and a court case out of Texas challenging the use of mifepristone, it's essential that all people have continued access to abortion services and medication. Which is why I sponsored HB 1854 making sure mifepristone continues being available for all of those who need it. I also sponsored HB 1115 which eliminates co-pays for abortions to ensure one's access to reproductive health services isn't limited by their ability to pay.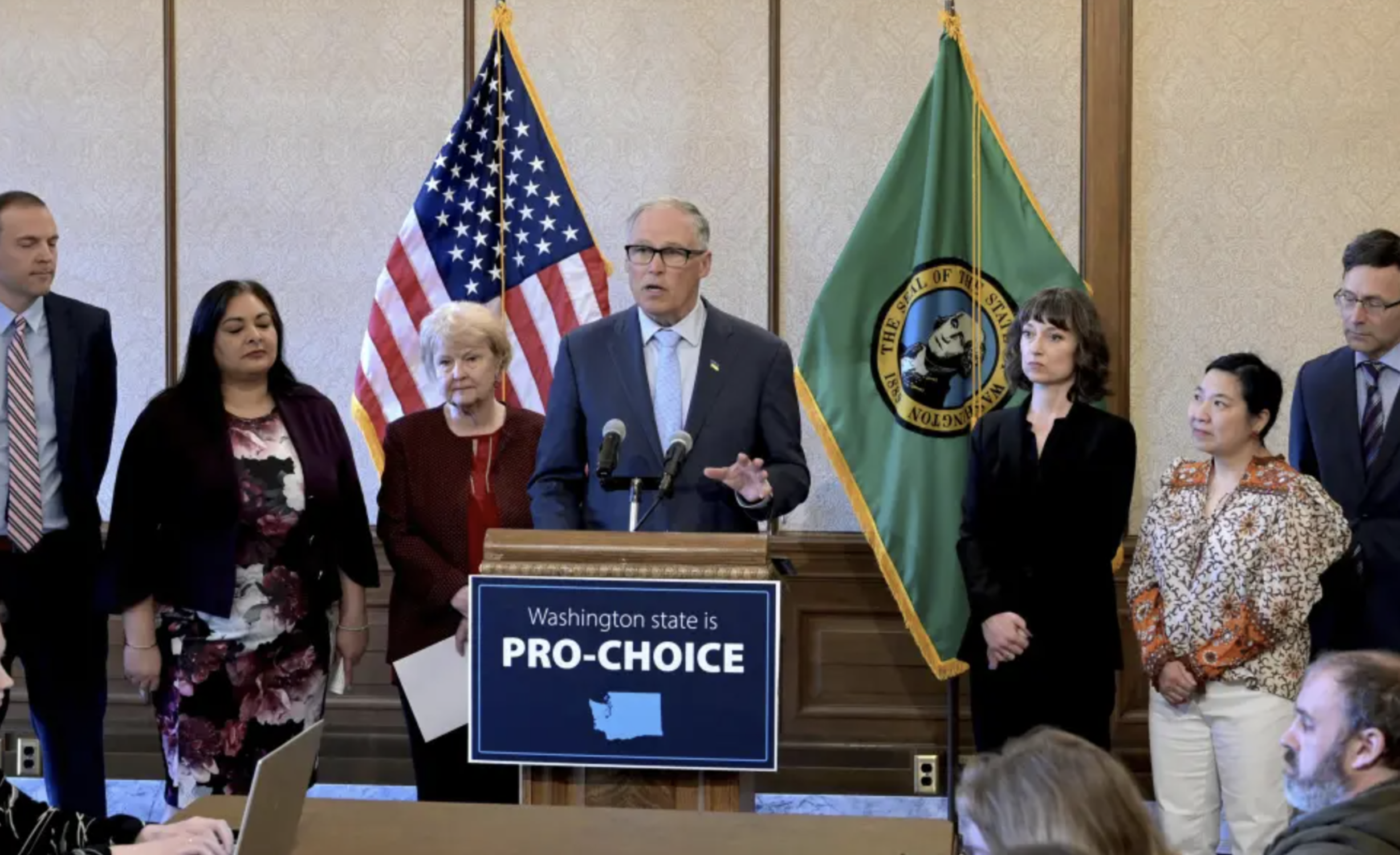 Press conference on SB 5768/HB 1854 Authorizing DOC to Distribute Mifepristone.
Another major focus this session was our healthcare workforce. I sponsored HB 1724 because we do not have enough behavioral health providers for the people who need them. This bill will help increase our behavioral health workforce by streamlining the licensing process, creating additional licenses and identifying the barriers to an adequate behavioral health workforce.
Looking forward, we still have more work to do to ensure we have abundant and affordable housing in Washington, that reproductive healthcare continues being protected and that we all have access to quality and affordable healthcare that we need.
It is an honor to serve as your State Representative and I hope you will keep in touch.
All the best,
Jess